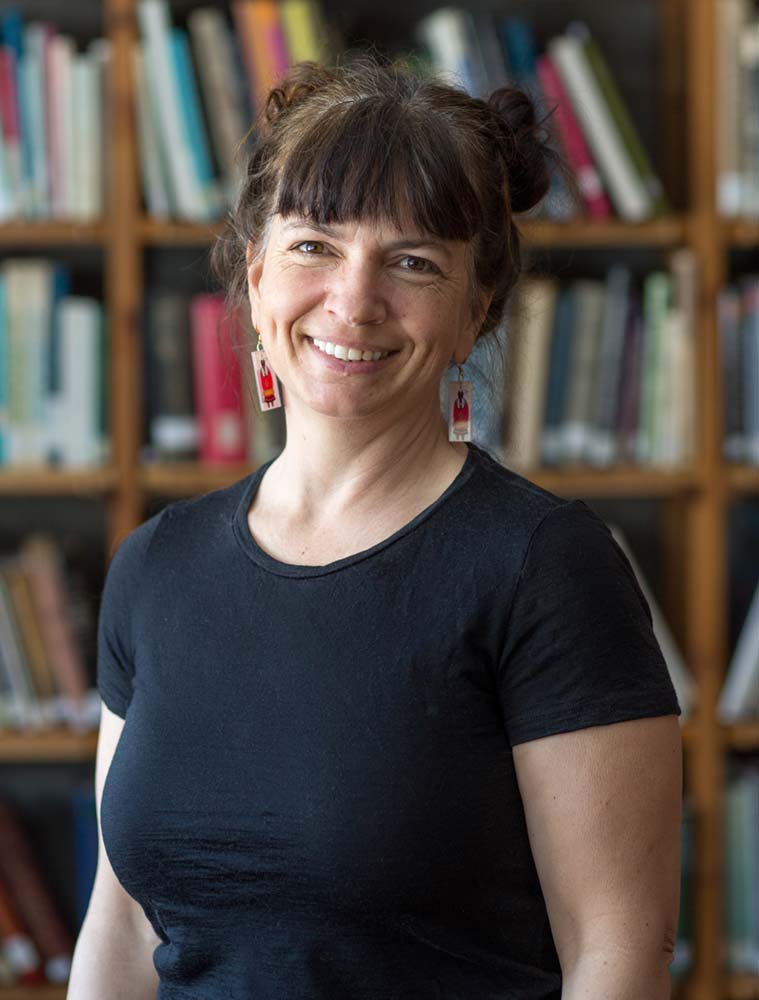 Thea Alvin is an artist and stonemason, a designer and builder with determination and creativity. She started her career in stone at age 16, working for her father as a tender, then for years as a mason, and then as a stonemason. Ms. Alvin's transition to the Art of Stone began in 1998 when a friend entered her into a sculpture exhibition in Burlington, Vermont.
Alvin sets herself apart from the male-dominated stonemasonry trade by owning her stone sculpture style and flavor, allowing the artistry of the material to take more of a role in the sculpture than her own force and power. When she realized she could survive and even thrive as an artist, Alvin jumped right in refining her stone style while traveling and working worldwide, from China to Iceland, Canada to Italy, and all across North America.
Thea Alvin draws on the traditions in stone and expands those to create large site-specific, unique, geologic installations. She expresses herself through stone, and stone expresses itself through her. She loves to teach others what she knows, always with an emphasis on the creative process. More open to 'yes' than 'no,' Alvin likens working with stone to raising a child – "you must put in good intention and lots of energy to build, grow, and shape them. Then there comes the point where you turn them loose to the world, and they continue to change and develop in their own way. They settle into themselves and flourish in their environment."
Alvin continues to expand her knowledge of the material and footprint on the art world. Stepping lightly, but firmly, forward into more and more stone challenges, teaching these arts and leaving her mark for future generations to ponder and explore. Using the natural world as her primary inspiration, she sees stone as a thing in motion, as lines pushed by wind and driven by rain, casting shadows and capturing light. Her intention is to create places of rest and reflection while honoring the natural faces of the stone and not adding too many marks on it that indicates that it was forced into its position. The beauty of the material is allowed to shine through, imperfectly perfect. Not asking too much of the viewer, but acceptance and gratitude. Thea Alvin is her work. A paradox of strong and tender. Vulnerable and resilient. Unlikely and fully present. Transparent and also solid.