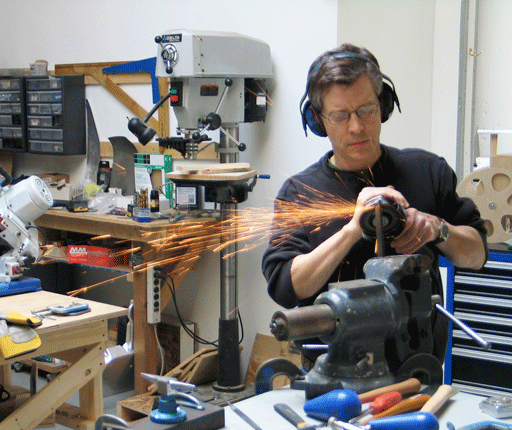 Brad Kaspari was born in rural North Dakota and grew up on Northern Minnesota's Iron Range. He has completed numerous public art commissions across the country, both as a solo artist and as a part of collaborative teams.
Mr. Kaspari's work ranges from temporary interactive sculptural installations to permanent sculptural object making and architecturally integrated projects such as terrazzo and decorative stone flooring. He has received grants and awards from the McKnight and Jerome Foundations and the National Terrazzo and Mosaic Association. He has also served on the public art planning and station design task force for Minneapolis' Hiawatha Light Rail and the design team for Saint Paul's ongoing Residential Street Vitality Program.
Mr. Kaspari currently lives in Minneapolis, Minnesota where he directs his design and fabrication firm, Kaspari Design Services, Inc. For over fifteen years Kaspari Design has been producing original public art commission work while, at the same time, providing design, project management, and fabrication services for nationally recognized artists and corporate clients.